Are you looking to increase your digital marketing reach? A digital marketing funnel can be a great way to do this. In this article, I'll explain what a digital marketing funnel is and why you need one for your website.
What is a Digital Marketing Funnel?
The digital marketing funnel is a process that companies use to turn prospects into customers. It's a necessary component of any successful marketing strategy, as it helps businesses focus their efforts on the most likely buyers.
The funnel works by narrowing down the pool of potential customers through each stage of the marketing process, from awareness to purchase. By the time a customer reaches the purchase stage, they should have a clear understanding of what they need and why your company is the best option.
Creating a digital marketing funnel can seem like a daunting task, but it doesn't have to be. With a little planning and some digital wizardry, you can build a funnel that will transform your prospects into lifelong customers.
Why Use a Digital Marketing Funnel?
There are many reasons to use a digital marketing funnel.
A digital marketing funnel can help you:
Generate leads and build an audience
Convert leads into customers or clients
Increase brand awareness and reach
Boost sales and revenues
Raise audience engagement and connection
How to Optimize Your Digital Marketing Funnel for Greater Conversions
If you're not already using a digital marketing funnel, you're missing out on a lot of potential leads and conversions. A digital marketing funnel is the process that you use to turn prospects into customers, and customers into repeat buyers.
The first step in creating a digital marketing funnel is to identify your target audience. Once you know who you're targeting, you can create content that speaks to their specific needs and interests.
Once you've created content that resonates with your target audience, it's time to start promoting it. There are a number of ways to promote your content, but one of the most effective is through search engine optimization (SEO). SEO ensures that your content appears as high as possible in search results, making it more likely to be seen by prospects who are looking for what you have to offer.
Another effective way to promote your content is through social media. Social media platforms like Twitter and Facebook are great places to share your content and build relationships with potential customers.
Once you've built up a good amount of traffic to your website, it's time to start converting those visitors into leads. A lead capture form is one of the best ways to turn visitors into leads. You can place a form on your website or blog, or use a pop-up form to capture leads when they're visiting other websites in your industry.
Incentivise people to give you their email addresses by offering them a free gift that will provide genuine value for them. This free gift, aka a Lead Magnet, should make the potential customer think "Wow, that was great. If this is the freemium version, the paid content must be worth every penny!"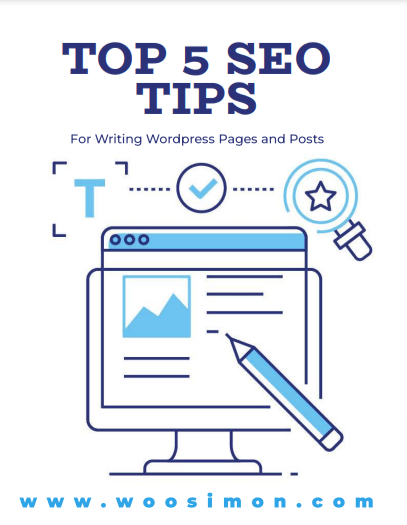 Once you've captured some leads, it's time to start nurturing them through your sales process. You can do this by sending out regular email newsletters, and setting up automated email sequences that deliver information about your products or services over time.
As you move potential customers through your sales process, keep an eye on your conversion rates so that you can continue to optimize your funnel for greater results. By constantly testing and tweaking your digital marketing funnel, you'll be able to get more conversions and close more sales.
Basic Conversion Funnel Overview
January 1, 2019
Drive Traffic to Website
SEO, Content Marketing, Social Media, PPC Ads, Viral Campaigns, Affilate Marketing., etc.
January 1, 2019
January 1, 2019
Optimize Landing Page for Conversion
Have a clearly defined offer. Make sure that the landing page is tailored to the specific prospects needs. Clearly defined CTA.
January 1, 2019
January 1, 2019
Capture email with a Lead Magnet
Offer a high quality Lead Magnet to showcase your skills in exchange for your prospect's contact details.
January 1, 2019
January 1, 2019
Introduce your brand
Set up an automatic welcome email to introduce your brand to this already qualified lead.
January 1, 2019
January 1, 2019
Nurture the relationship
One email is not enough. Fullow up with a series of 3-5 short mails that highlight the ways you can help solve your prospects problems.
January 1, 2019
Common Mistakes to Avoid with Your Digital Marketing Funnel
When you're first starting out with digital marketing, it's important to avoid making common mistakes that can kill your conversions. A digital marketing funnel is a great way to turn strangers into leads, and leads into customers. But if you make one of these mistakes, your funnel will be less effective, and you'll miss out on potential customers.
Here are four common mistakes to avoid when creating your digital marketing funnel:
Not nurturing your leads with content
When someone subscribes to your email list or downloads a lead magnet, they're not ready to buy from you yet. They're still getting to know you, and they need time to trust you. That's why it's important to nurture your leads with valuable content that helps them solve their problem. If you try to sell too soon, you'll lose the lead.

Not segmenting your list
If you want to nurture your leads effectively, you need to segment your list so that you can send them relevant content. For example, if someone subscribed to a lead magnet about weight loss, they wouldn't be interested in reading an email about skincare tips. Segmenting your list ensures that people only receive content that appeals to them, which increases the likelihood of them converting into a paying customer.

Not building a relationship with your audience
Your audience needs to know, like, and trust you before they'll buy from you. So it's important to build a relationship with them by being genuine and transparent. Show them who you are as a person, and let them know what your business is all about. Share your story and connect with them on a personal level. When they feel like they know you, they'll be more likely to buy from you when the time comes.

Not having a clear call-to-action (CTA)
Your CTA is what tells your audience what to do next—and if it isn't clear, people will get confused and won't take action. So make sure your CTA is crystal clear and easy to understand. And if you want people to take action right away, include a strong sense of urgency in your CTA (e.g., "Offer ends soon!").
Conclusion
A Digital Marketing Funnel is an essential part of any online marketing campaign.
Millions of visitors are worth nothing if they don't convert into leads. The best web copy ever written won't drive sales if no one ever sees it.
Designing, planning and implementing a conversion funnel ensures that you consider every step of the process – from Attention to Interest, through to Desire and finally Action (AIDA).
Do you have a plan in mind but just need a little help implementing it? Drop me a line today for a free quote. From landing pages to lead magnets, pop-ups and email automation, I can help you create the perfect funnel to connect you with your audience.
The article Digital Marketing Funnels – What are they and Why do you need one? first appeared on woosimon.com