Freelance Web Designer Barcelona
Get Your Business Online from €400 in Just 5 Days
Awesome things I can do for you
WordPress & WooCommerce Expert
Business Website
Ecommerce Website
Bespoke Website
I create websites that are…
RESPONSIVE
CONNECTED
OPTIMISED
SECURE
Freelance Web Design in Barcelona
Get your business online within 5 days from just €400!
Website Design
Wow potential clients with a fully responsive website.
Ecommerce Specialist
Start taking payments online with WooCommerce.
Digital Marketing
Sell in your sleep with automated marketing flows.
Other Woonderful Services
Search Engine Optimisation
Make sure your website appears in the first page of the search results
Content Writing & Transcreation
Well written content is key to your site's success
Email Marketing Management
Convert visitors into clients with a fully automated email flow
What My Clients Say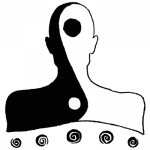 Simon es un Profesional de Web Designer. Práctico, comprometido, entrega conocimiento y recomendaciones precisas y en forma oportuna, ha sido muy agradable trabajar con él. Va más allá de solamente crear una página, te guía en cómo posicionarla para hacerla más visible. Estoy muy agradecido de su trabajo y compromiso!
Karsten K
Request a Free Quote
Get a Professional Website in just 5 Days from just €400 + IVA