It's very important to find a niche for your business online.
Creating a website for your business can open up a whole world of new opportunities. Theoretically, anyone with an internet connection can now find out about your products or services. The world is your oyster!
But things aren't quite so simple.
While it's true that you'll have a larger audience, you'll also have much more competition.
The data shows that around 70% of traffic goes to the top 3 organic results in google. Of the remaining 30% some goes to paid ads, some to the lower results on the first page, and very occasionally someone actually clicks through to page two!
If you want visitors to your website, you need to get into the first page of the search results. The closer to the top the better.
But how can you do this when there's so much competition?
First Think Offline
If you want to succeed online, you need to have a viable business in the real world.
Before getting started on your website, make sure you have your business strategy clearly defined.
What is your Unique Value Proposition?
Why would/do customers choose you over the competition?
Who are your target audience?
It's worth thinking long and hard about these questions before working on the content for your website.
I'd highly recommend the book This is Marketing by Seth Godin for a fantastic deep dive into this topic.
Once you've got a clearly defined plan, the next step is to work out how to reach your audience.
Find a niche for your business online
If you're a bookseller, I would not recommend trying to rank number one in the search results for "Buy books online".
That race started some time ago, and there is already a clear winner. The runners up aren't going anywhere either!
So what do you do if your business is books? You have to find a niche for your business online.
There are millions of other searches related to buying books aside from "Buy Books Online". The more obscure the search, the less traffic there'll be, but there'll also be less competition. The trick is finding the sweet spot.
You need to find a niche that has enough traffic to make you a living, but doesn't have a lot of competition.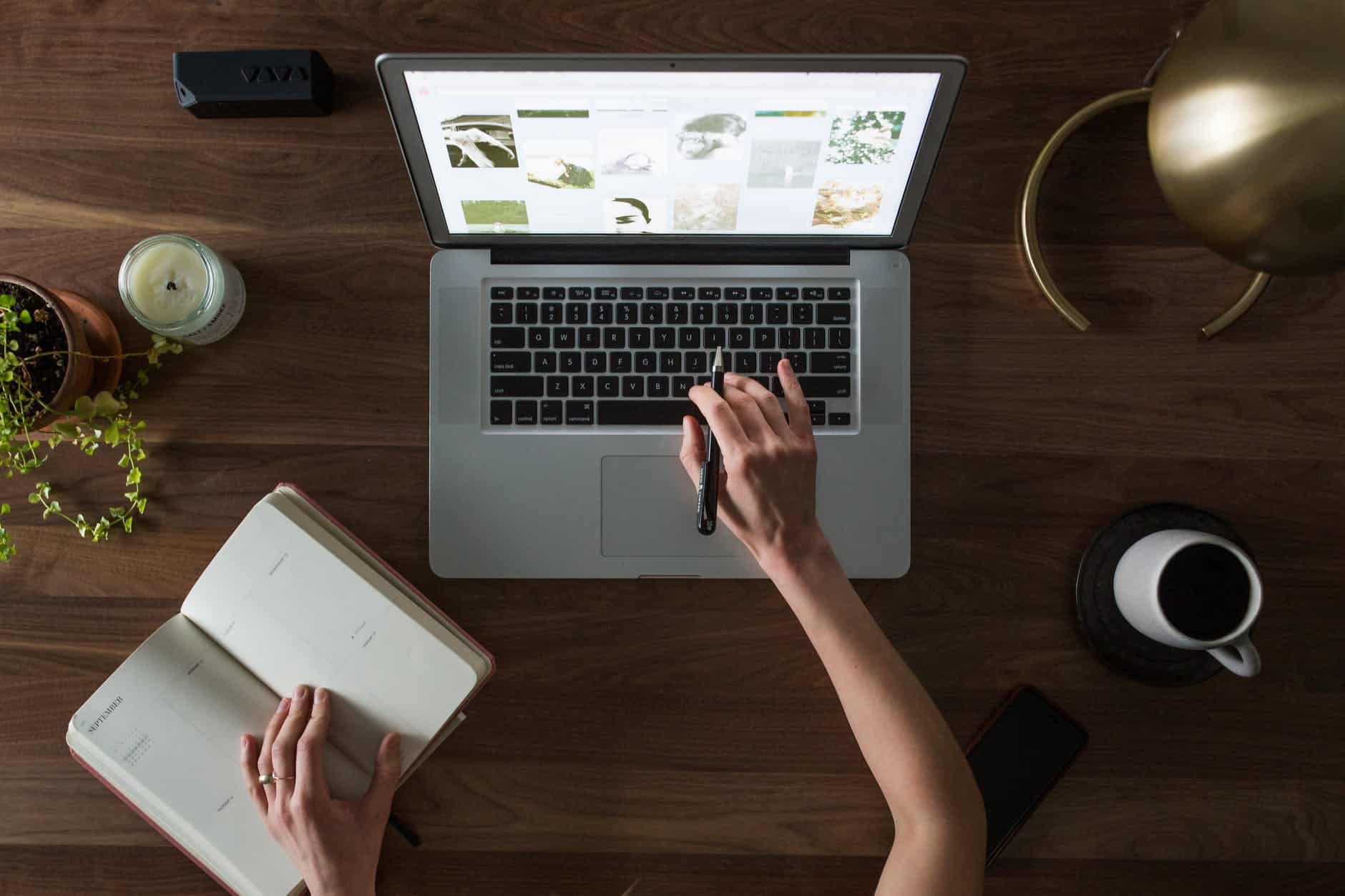 No Need to Reinvent the Wheel
A Unicorn is the term for a startup that gets valued at over € 1 billion. If this is your goal, then you're going to have to come up with something really original and disruptive.
But most of us probably aren't going to start the next Amazon or Facebook.
We're going to be offering a product or service that's similar to many other businesses out there. We just need to differentiate ourselves enough to capture a decent slice of the pie.
You don't need a million visitors to make a good living via your website. If you're not already familiar with it, read Kevin Kelly's classic essay: 1000 True Fans.
Here are some ways you can find a niche for your business online, in order to find those true fans that will become valuable customers:
Location, Location, Location
If your website is for a physical business this one of course goes without saying.
Make sure that you optimise your site for local SEO. Properly tagging your address, and using your town or city as one of your keywords. Also, ensure you register with Google My Business, and get listed and reviewed on Google Maps.
A good website can drive a huge amount of extra visitors to your location who've searched "Product/Service near me". Potential customers that might pass down a parallel street every day, but otherwise never realise you're there!
Depending upon the competition in the area, you might want to start off by focusing on a neighbourhood. As your business grows, and you get more traffic, positive reviews, shares, incoming links, and the authority of your page increases, you can begin to expand your circle. The city, the region, the country, the world! (Maniacal laugh).
Even if your business isn't a physical one, register your address with Google My Business and Maps. This can make it more likely you show up in someone's results if they are close by.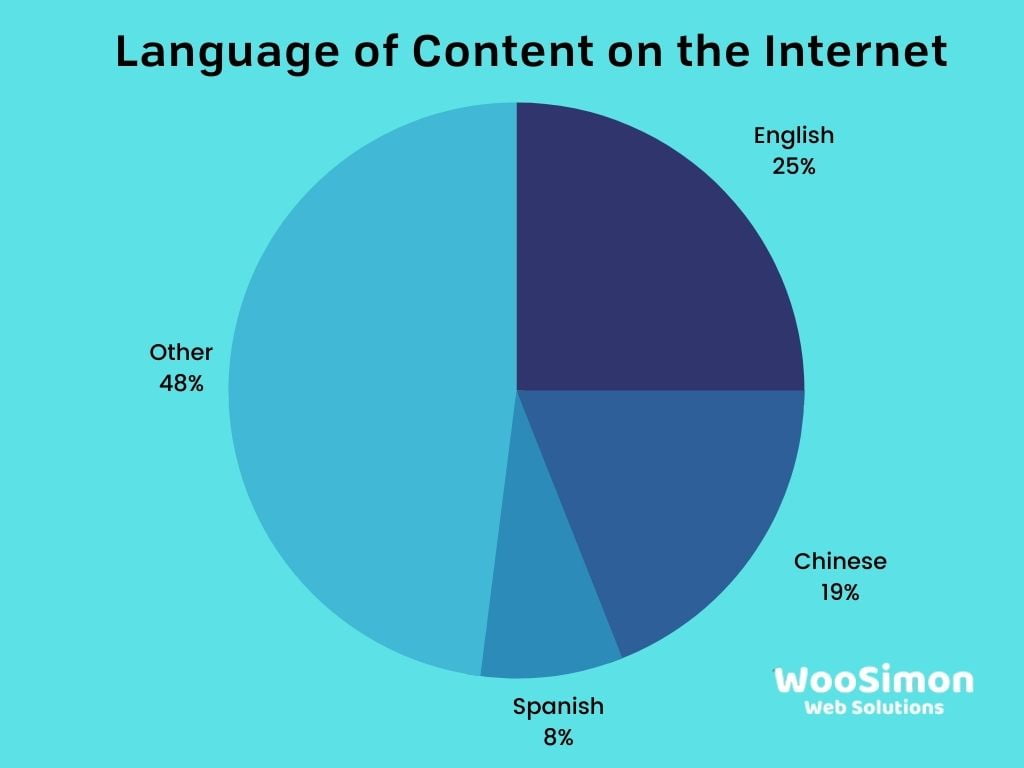 Speak Your Customer's Language 1
Did you know that 25% of the content on the internet is written in English? Chinese is the second most common language at 19%, and Spanish comes in third place with just 8%1. That just leaves 50% for all the other languages combined!
Creating content in different languages can be a very effective way to grab prime real estate on the search results page. Google gives preference to results that are in the user's language.
Don't despair if you only speak English. Often you can find a neglected audience by targeting expats.
Here in Barcelona many businesses' websites are only in Spanish. This misses out not only expats and tourists, but also locals who search in Catalan. Any business based in Barcelona should make their page multilingual, with English and Catalan as well as Spanish. (Plus any other languages you speak!)
Speak Your Customer's Language 2
Even in your native language, there are regional variations in the terms people use.
For example, this delicious recipe for Soft and Chewy Christmas Flapjack works great in the UK, but not in the US where a Flapjack is a pancake!
Most Americans call these tasty treats "Granola Bars". Australians "a slice". Others search for "Muesli Bars" "Oat Bars" "Cereal Bars".
For this reason, it's so important to conduct thorough Keyword Research for your business.
Target a Specific Demographic
If you try to reach everyone with the same message, it reaches no one.
Start by focusing in one one segment of your potential customer base. Pick a group that you have a particular connection with, or one that is neglected by the competition.
Variables to consider:
Age
Sex
Marital / Relationship Status / Preference
Parental Status
Occupation
Hobbies
Health
Socio-Economic Group
Depending upon the demand and competition you might want to go broad: e.g. Product or Service X for Women, or you may well want to narrow down further: e.g. Single Mums over 40 working from home.
Take for example Portuguese for Capoeiristas. There are 100s of different Portuguese language guides out there, but this one specifically targets a group that has a particular interest in learning the language. Or Founder Fit – Health and Wellbeing for Entrepreneurs.
You don't have to limit yourself to a single group. You can create different landing pages within your website to target different audiences.
Answer Specific Questions
Before making a purchase or signing up to a new service, most people like to conduct research first.
While the most common questions have already been answered, there's still plenty of opportunity to find unanswered questions.
These are the questions that relatively few people ask, but still account for plenty of traffic.
There are over 5 Billion google searches made every day. A small fraction of 5 Billion is still a big number!
You can apply all of the previous techniques to this one. Answering common questions but in different languages, using less common terms or turns of phrase, targeting specific demographics or locations. You get the idea by now.
Bare in mind, however, you can't just answer any random question. It has to be one that is related to your business and/or of interest to your target audience.
For more detailed look at this, and some great free tools to help find questions, check out my guide to keyword research.
Always Strive for Top Quality
It's important to remember that these are not shortcuts or "hacks" to get your page into the search results.
The aim is not to identify a market to exploit, but to find a niche for which you can truly solve a problem.
Don't try to fool Google, nor prospective clients!
Do tailor your products, service and message to better meet their requirements.
This niche is not your limit, it's just a starting point. Huge companies like Amazon and Facebook started small, serving just a handful of clients. As your brand begins to grow you can begin to target more competitive keywords and a larger audience.
The article How to find a niche for your business online first appeared on woosimon.com