Having a website that's optimised for both content and performance is key to driving traffic, conversions, and revenue. But where do you start? Here, I'll outline the basics of homepage optimisation so you can get the most out of your online presence. From improving load times to creating a better user experience, keep reading to learn all the ins and outs of homepage optimisation!
Introduction: The Purpose of a Homepage
When visitors land on your homepage, you have a matter of seconds to make an impression. That's why you should optimise every aspect of it — from the images you choose and text size, to the overall layout and structure.

It's easy for websites to become stale or dated over time, so it's crucial to stay up-to-date with digital trends. By optimising key elements like typography, graphic design layouts and web copywriting, you can ensure your website captures maximum visitor attention and engagement.

Besides its aesthetic value, an optimised homepage should also include essential elements like a prominent call-to-action (CTA) button for visitors to click through for more information about your product or services. Additionally, links should be placed strategically throughout each page that direct users deeper into the website.

Moreover, make sure that:
Images are crisp and attractive
Text is legible no matter what device they are viewing on
Load times are quick
Other pages within the site can be easily accessed
Videos play correctly
Website navigation is intuitive
Contact information is easy to find
Social media connections are viewable at a glance
— All of these factors add up to a better user experience overall!
The most important homepage features
The design of your website's homepage sets the tone for the entire user experience. It's important to take the time to create an intuitive page with key elements that are tailored to your desired user objectives. This includes everything from the layout and copy to images, videos, menus, and more. To ensure you're giving users the best first impression and guiding them where you want them to go, consider these essential features when optimizing your homepage:

1. Logos: Your logo should be prominently placed above the fold on your homepage so users can recognize your business quickly. Additionally, display any certifications or awards associated with your business in a way that will help build user trust.

2. Navigation: An effective navigation menu allows visitors to easily find what they're looking for without having to search through long pages of content. Try using dropdown menus or hamburger icons for mobile-friendly usability when there are lots of links that need to be displayed on narrow viewports or limited screen real estate.

3. Headlines/Visuals: Headlines should loudly and clearly explain who you are and what you do in one concise sentence that captures attention in a single glance. Visuals such as videos or banners are also powerful storytelling tools that entice users and offer an additional opportunity to make an immediate impactful impression.

4. Core Values/Mission Statement: Your values and mission statement should be made clear from the offset. The message should be a consistent experience throughout their journey exploring what you have to offer on your site–be it products, services, experiences etc… Outline this clearly with succinct copywriting that clearly explains why they should do business with you versus the competition!

5. Call-to-Action: Incorporate bold calls-to-action throughout your website's homepage which give visitors tangible next steps upon landing — whether it's clicking through on product offerings from within a carousel or using contact forms/chat boxes for reaching out when questions come up… By clearly directing viewers towards where they're meant to go next–conversion rates will increase significantly faster!
Optimising your homepage for google
Homepage optimisation is a key part of any successful search engine marketing (SEM) campaign. It involves making changes to your website to ensure that it can be easily crawled and indexed by search engine crawlers, and to improve its relevance for target keywords. The aim is to increase the visibility of your website in organic search engine rankings and ultimately, get more targeted visitors to your site.

To properly optimise your homepage, you need to be aware of the following factors:

–Relevance – Your homepage needs to be optimised around top-level target keywords relevant to the overall objectives of your website or product/service offerings.
–Structure – An optimised homepage should include a title tag and meta description that include keywords relevant to the page in question, as well as heading tags (H1 – H6) where each one contains at least one keyword from your target list.
–Content – The content on the page should also contain keywords from your target list, written naturally in sentences/paragraphs with varying lengths as dictated by the subject matter of that page.
–Links – Links on and offsite are important for directing web visitors through your website as well as for passing PageRank signals between pages on it, so make sure all pages on your site are linked directly, or indirectly within 3 clicks wherever possible.
–Extras – You might also want to leverage advanced features like Schema markup or authorship tags which can potentially give extra visibility in search engine listings, but come with their own pros/cons just like any other SEO technique would do.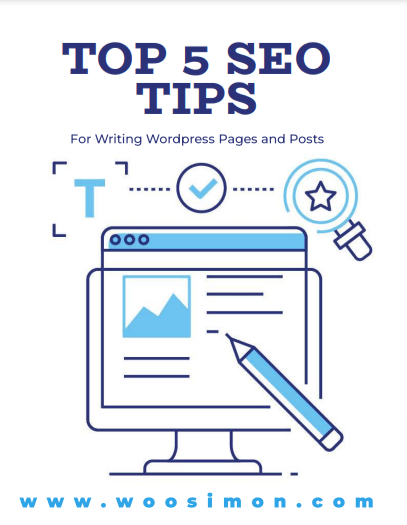 Optimising your homepage for conversions
Your website's homepage is by far the most important page when it comes to driving conversions. Whether you are targeting traffic from search engines, social media, or other sources, your homepage will often be the first page visitors see when they arrive at your website. With this in mind, it's essential that you optimise your homepage to ensure a positive user experience.

Optimising your homepage starts with understanding why people visit it in the first place – what are their intentions? Knowing these intentions is key to designing and optimising conversion opportunities. For instance, if a large proportion of visitors land on your homepage looking for product information, it may make sense to add product details and pricing to the main page or ensure that product information links stand out from other navigation options. This could also involve testing different layouts and design elements that highlight specific pages and products as well as understanding how visitors navigate through your website in order to increase conversions.

Well-written content plays a crucial role in home page optimisation; you have limited real estate in which to engage users, so this important page must provide searchers with useful content that can capture their attention and compel them to take action and/or visit another page of your website. The goal is to use persuasive copywriting along with calls-to-actions that prompt users into taking desired actions such as making a purchase or signing up for an offer etc… These calls may be text-based links such as "Learn More" buttons or prominent top-level navigation items—it's important however not to overload users with too many choices at once; offering two main options often leads best results when it comes conversions optimization on websites' homepages
Conclusion
After researching, strategising and optimising, it's time to evaluate. Be sure to check for the success of your efforts by looking at key metrics such as user engagement, organic traffic, conversion rates and revenue. If you find any areas that are lacking or if elements could be improved further, go back and adjust your efforts accordingly.

Homepage optimisation should be an ongoing process, depending on the size of your site and the goals you have in mind. It is important to bear in mind that progress is rarely linear as there can be a number of factors which affect results. Keep researching competitors: build strategies based on analysis; update techniques based on data; optimize continually; evaluate successes, and continue to strive for improvement. A successful homepage optimisation process is an iterative one!
The article Homepage Optimisation: What You Need to Know first appeared on woosimon.com