How to bulk upload images to WordPress and WooCommerce
How to bulk upload images to WordPress and WooCommerce
If you have a lot of images to upload to your website it's usually quicker to upload all of the images in bulk, rather than adding them one at a time during the product creation process.
This is particularly useful if you are building a WooCommerce store and have a large number of product images to add.
Don't forget to optimise the images to the correct size first
Time needed: 1 minute.
How to bulk upload images to WordPress
Open the media library section from the left hand admin menu

You must be logged in as an admin to do this.



Click on "Add New"

Actually, if you hover over "Media" in the menu, you can navigate directly to this step.



Upload your image files

You can either drag and drop directly from the folder, or click "Select Files" and select the images that way.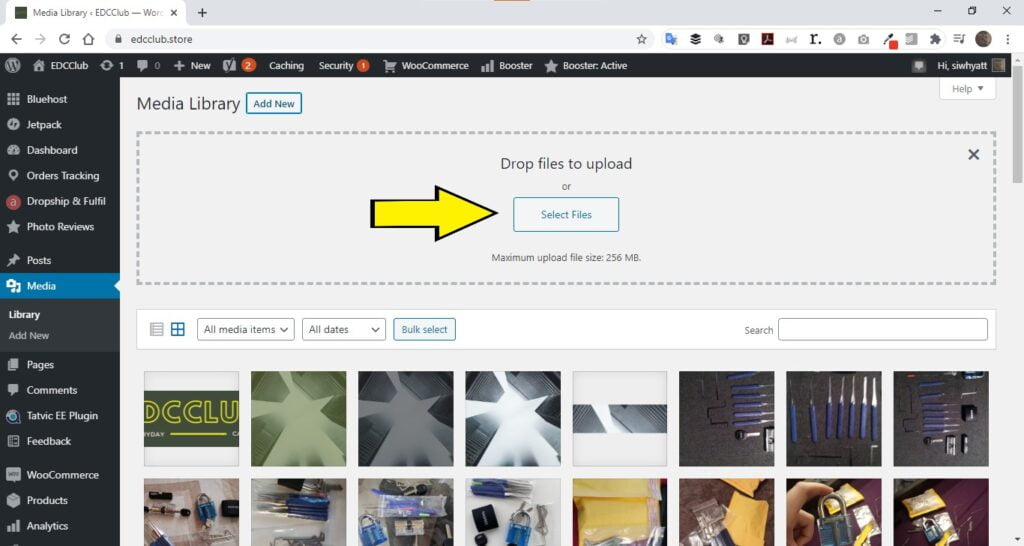 If there are a lot of images to bulk upload to WordPress, this may take a while so you can go and do something else useful in the meantime.
Then when you come to create posts or add products to your site, your images will be ready and waiting for you in your media library saving you a lot of time and faff in the long run!
If there are a lot of images, it can be a good idea to name them in a useful way so that you can quickly search for them in the media library when you want to add them.